I call LunchClub: "Tinder for Business." Starting process is simple. You must create a profile like the one below.
After filling out your profile, you need to choose goals and the details of the goals.
You plan what days and times of the week you are available, and the system starts matching you via weekly periods.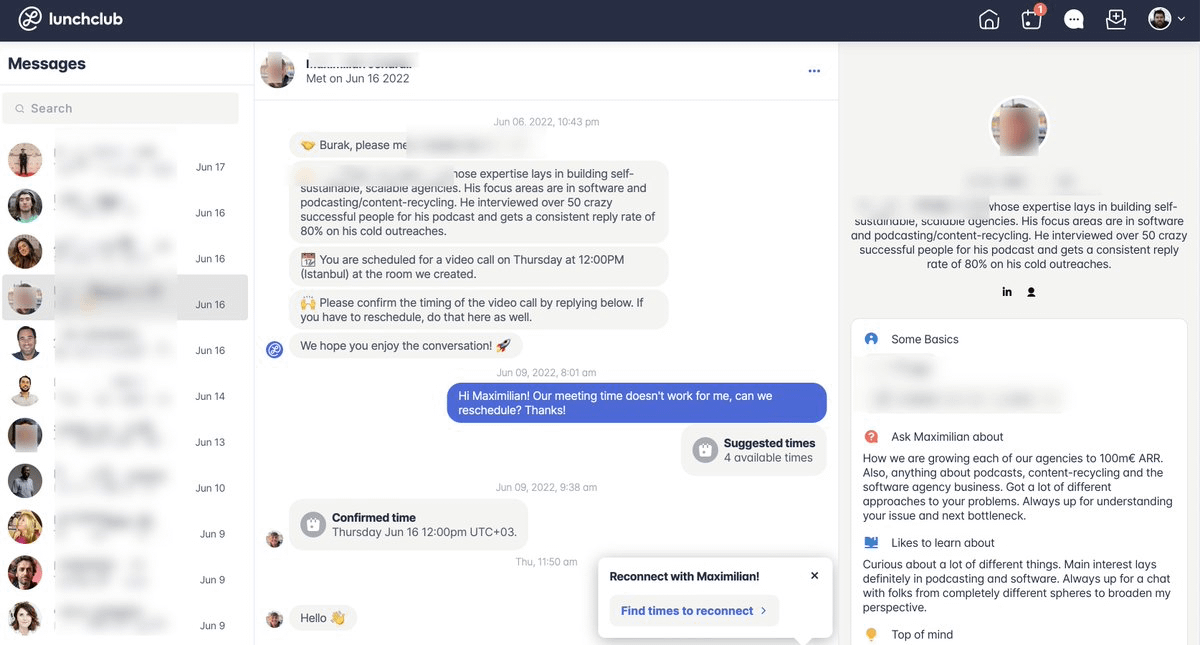 You can use the chat feature to reschedule or chat about any issue you want to talk about. On this page, I recommend that to fix your meeting. If you have an excuse just tell your match you are not available.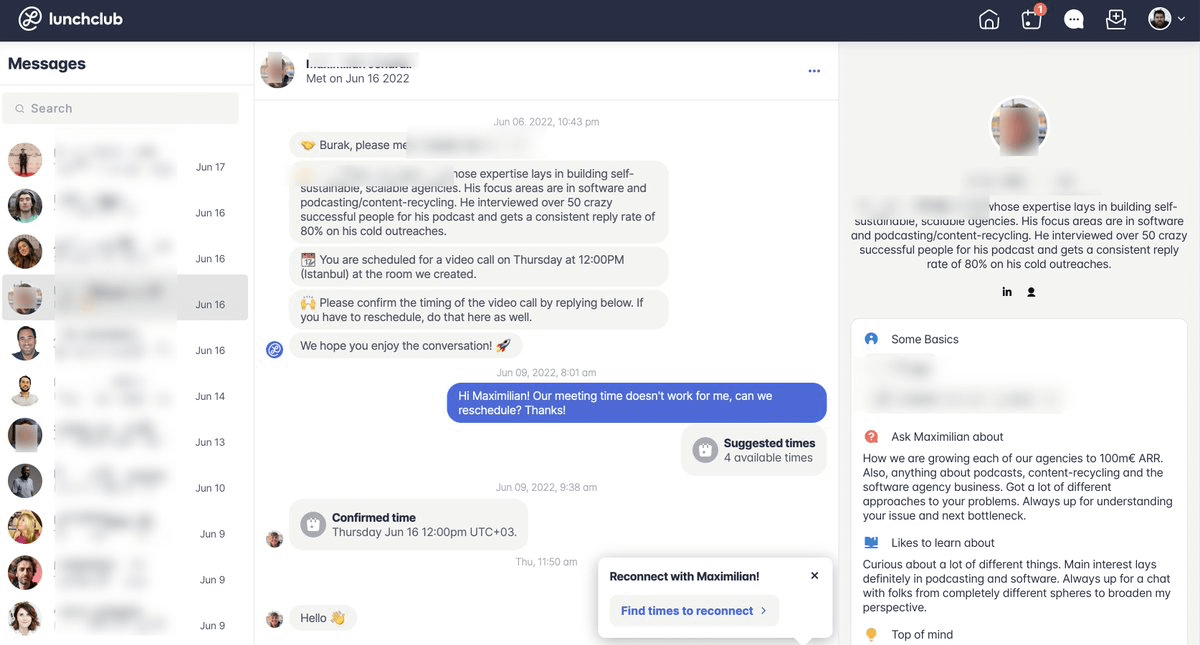 I recommend synchronizing the Google calendar. Afterward, LunchClub will create a dedicated video meeting room. When you are online on Lunchclub before meeting time, you will see a button for the meeting. When you click this button on the site, a 30-45 minute call begins.
You can use the referral link below to become a member. https://lunchclub.com/?invite_code=buraks11 Thus, we will be matched as friends in direct application. I will also write about my experiences and how you can do the interviews better if I have time. Stay tuned.